Tom Hanks: Wright State University Commercial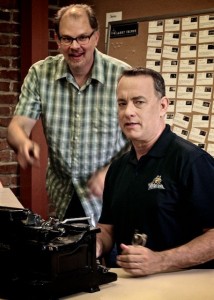 I received a call from my friend Stu Mc Dowell at my Alma Mater Wright State University in Dayton Ohio.
Stu needed to shoot Tom for an Alumni Fundraiser, I had 2 days to pull together a crack crew, and shoot
Tom before he went away for 5 months to do CLOUD ATLAS. Using a Canon 5D mark II, and a Panasonic
digital camera ,we shot 3 spots. I Directed the Spots as well as D.P.'d and Produced them.